When a horse first arrives at our farm, they are always put on stall board for the first month. We are not comfortable having a new horse horse wandering paddocks they are not familiar with at night with horses they don't know and may not get along with.

During the first month, your horse is allowed to settle in and get comfortable with their new surroundings. It also gives us the opportunity to match them with a compatible friend or two.
Please reference our boarding comparison chart, to view all services that are included in this package.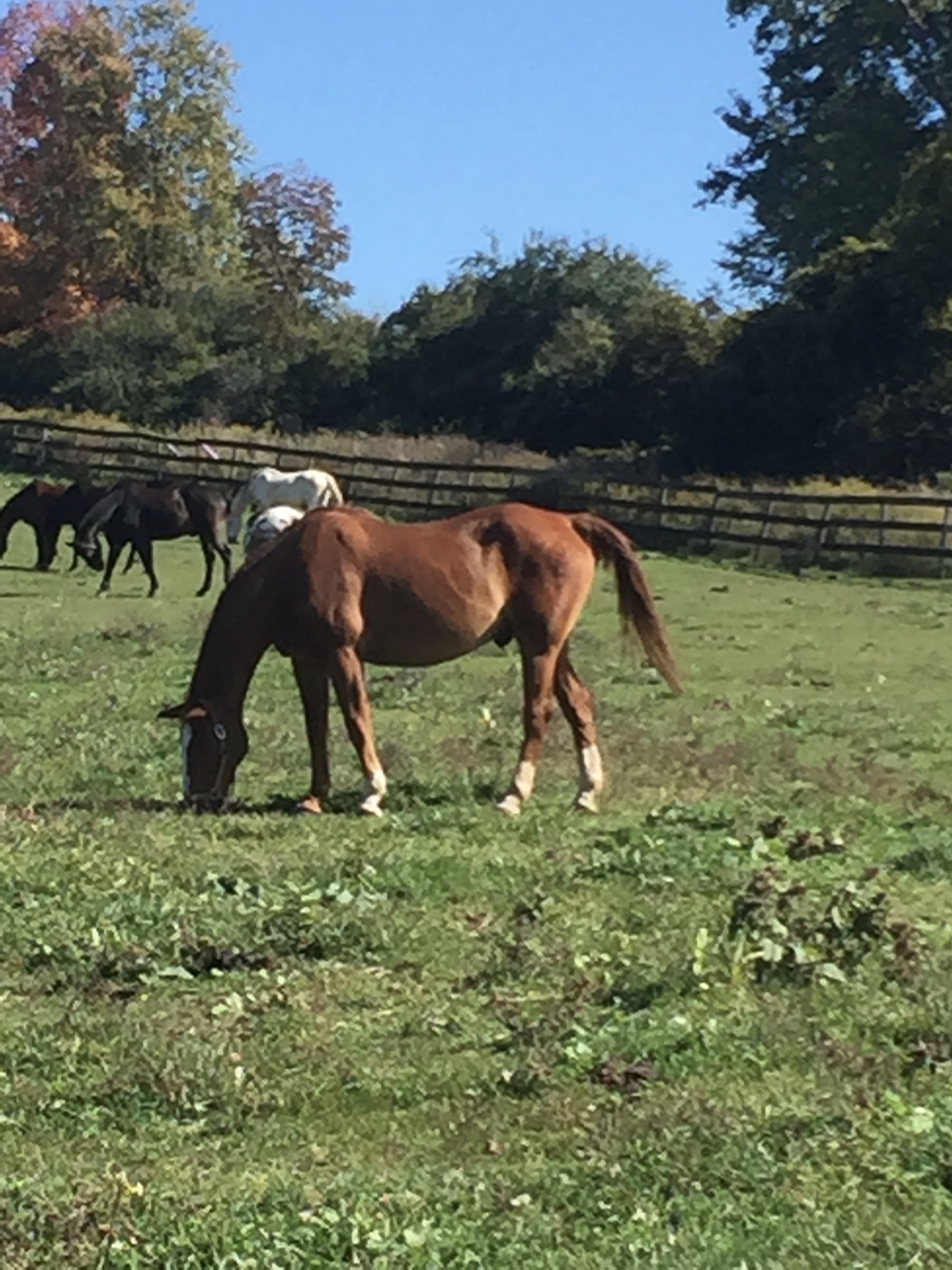 Hans is enjoying some grass with his buddies.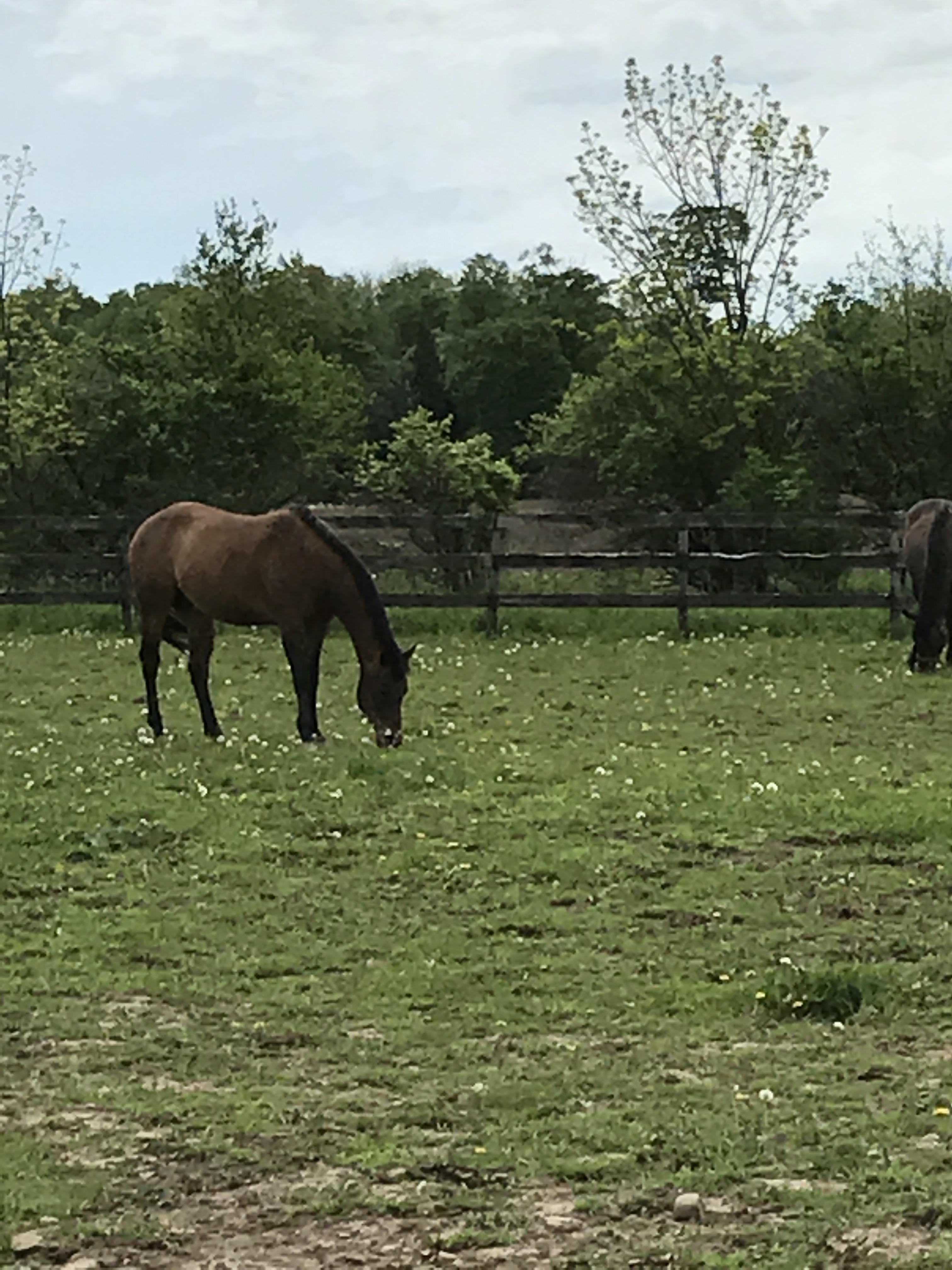 Khadett is enjoying pasture retirement board